The National Institute of Arts and Crafts and its partners in the region are organizing the 12th edition of the European Days of Arts and Crafts (JEMA), on the theme "Futures in transmission". These open doors are open to audiences from all walks of life, young and old and with multiple profiles: amateurs, curious, aesthetes, collectors, consumers … In the country of Vitré, eight workshops invite you to share their passion.
Program
Visiting hours: from 11h to 13h and from 14h to 18h.
Maïlou Tradition

(April 4th)
Maïlou TraditionWorkshop for soft toys, soft toys … Discovery of the craft of seamstress whose know-how and passion allow to offer quality products and adapted to the little ones.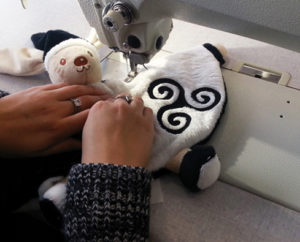 16 rue Lavoisier, 35220 Châteaubourg
On reservation. Tel: 02 23 27 71 19